Living the lake life means doing activities by and on the lake that make us happy. Whether it means enjoying time on the water with a fishing rod or renting a boat for a sunset cruise, spending time at Falls Lake is for everyone. Motor Boatin' has fishing boat rentals and pontoon boat rentals for those looking for a fun lake activity.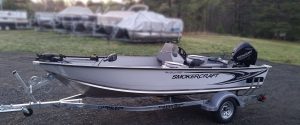 5 steps to living the lake life are:
Bring a positive attitude: Staying positive can help family and friends to also have a good time. There is a difference between planning out a day and stressing everyone out about the plan. Going along with what the day brings will result in a positive lake experience.
Love nature: Enjoy the sunshine and fresh air while at Falls Lake. While boating around, feel the wind and the sun's warmth. When spending time at the lake, relax and get rid of stress by being with nature. Wear the right safety gear and sun protection and the day at the lake will go well.
Try lake activities: Make memories by renting a boat, planning a picnic, or fishing. There are plenty of activities at Falls Lake. Renting a fishing boat or having lunch/dinner on a pontoon boat are some of Motor Boatin's favorite activities. If time runs out, come back and try out a different lake activity another day.
Spend time with loved ones: Most of us do not get as much time to spend time with family and friends. Planning a day on the lake can help bring everyone together for a day full of fun and catching up.
Slow down and enjoy the day: The work week is fast paced. Remember to slow down and take in the fresh air. Taking time to relax will help one feel better to take on the following day's schedule. Feeling relaxed while also feeling adventurous is a great combination for a memorable lake experience.
Motor Boatin' serves Falls Lake residents and visitors by providing various boat rentals: fishing and pontoon. Plan for some time on the lake and contact Motor Boatin' for more boat rental information.