August is like the Sunday of summer –the summer season will be ending soon, but there is still time to do the summer activities! Luckily in Raleigh, there are plenty of things to do with friends and family.
As the Raleigh outdoor experts at Motor Boatin', our team has developed a few favorite spots to spend the last few weeks of summer enjoying. Whether it's taking hikes or spending time near the water, there is something for everyone!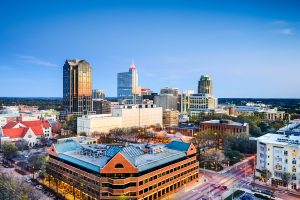 4 great outdoor areas that everyone needs to check out before summer ends are:
Falls Lake State Park. The perfect place to cool off on a hot August afternoon. With five swim beaches and 13 miles of trails, there is a lot to do! Rent a boat for the day and spend time on the water with friends and family for an unforgettable experience.
American Tobacco Trail. When walking on this 22-plus mile trail, you will see bikers, runners, walkers, and even horses. It spans through several different counties, and the countless amount of trees along the trail offer plenty of shade.
Eno River State Park. Set up camp next to the Eno River or explore what the park has to offer. Within the park are historic home sites, old forests, river bluffs, and of course, the river itself.
Neuse River Greenway Trail. Perfect for a bike ride or a walk, this scenic trail offers 27.5 miles to be explored. Travel through wetlands, fields, and woods. Make sure to look out for some critters along the way!
The Raleigh area offers so many different things to do this summer. If you need help planning a day out at Fall Lake or another nearby lake, we would love to help! Grab some buddies and go fishing, or take a hike through the many different trails. Don't forget the sunscreen!