When asking Raleigh boaters where they go to enjoy a day on the lake, the large majority say Jordan Lake. But, when asking those individuals how they feel about Jordan Lake, they often say that they don't like all the crowds, all of the types of watersports going on in a small area of the lake, and how stressful it can be getting around Jordan Lake.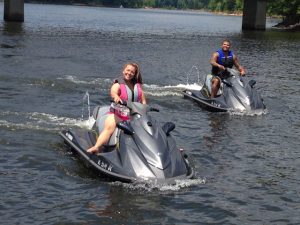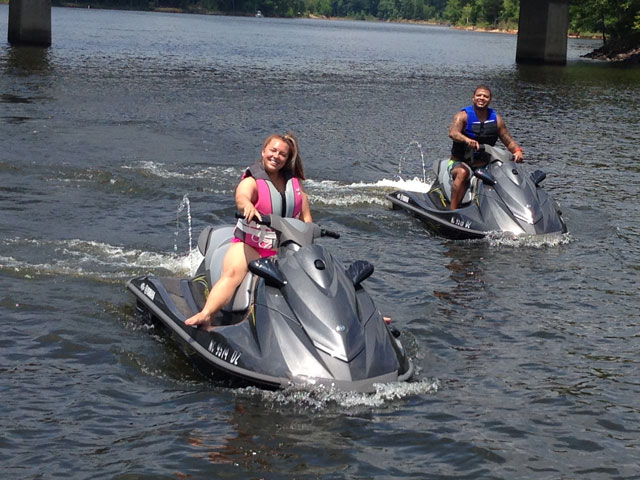 When asked what other options Raleigh boaters have for lakes that offer boat rentals, many believe the only choice is Jordan Lake boat rentals; but that's not true! Motor-Boatin, the exclusive company that offers boat rentals in Raleigh and serves the Falls Lake. Falls Lake is in the Wake Forest area and is much less populated than Jordan Lake.
3 Reasons to Rent a Boat on Falls Lake instead of using Jordan Lake Boat Rentals:
Less Watersports. Jordan Lake Boat Rental companies offer a variety of watersports to enjoy while at Jordan Lake, but that means there is a lot of competition for the water space. When there are boaters, jet skiers, kayakers, water boarders, and more, the water starts to feel a little crowded. Falls Lake offers boating, jet skiing, and more, but there is less competition for the water because many Raleigh citizens don't know about Falls Lake boat rentals and instead, visit Jordan Lake.
Less Crowds. While both Jordan Lake and Falls Lake are both state parks that offer boat rentals in Raleigh, Jordan Lake has been established much longer and offers more programs. These programs, such as summer camps, campgrounds, and fishing programs attract a lot more traffic to Jordan Lake. Falls Lake often has less crowds.
Great Boat Rentals. Motor-Boatin is the only pontoon boat rental and jet ski rental company on Falls Lake. We offer great prices while offering wonderful customer service! Even if Falls Lake is not for you, we can still offer boat and jet ski rentals at other North Carolina lakes.
Have questions about what Falls Lake boat rentals are available? Contact Motor-Boatin today by calling 919-800-9716 or email to see boat and jet ski rentals are available for this weekend at info@motor-boatin.com.