Renting a jet ski is a great way to view nature or tear up the water with your friends, family, or your significant other. Renting also takes away the hassle and cost of maintenance and storage that comes with ownership. Read on so you know exactly what to do and expect to make sure your day is stress- free!
7 Steps to Renting a Jet-Ski, Hassle Free
1. Pick Your Renter: Must be 26+ years old, have a valid driver's license, equipped with boat safety card, and have proof of insurance.
2. Pick Your Rental Rate: It's simple and works like buying bulk – a bigger buy equals a greater discount. We offer four types of packages: 1 hour: $100, 2 hours: $200, 4 hours: $300, 1 Day $500. Multiple day rentals are available.
3. Reserve at Least 2 Hours Before Arrival: At Motor Boatin', we want to make sure that we can have our customers' rentals ready to go. Check availability here, or call 919-800-9716.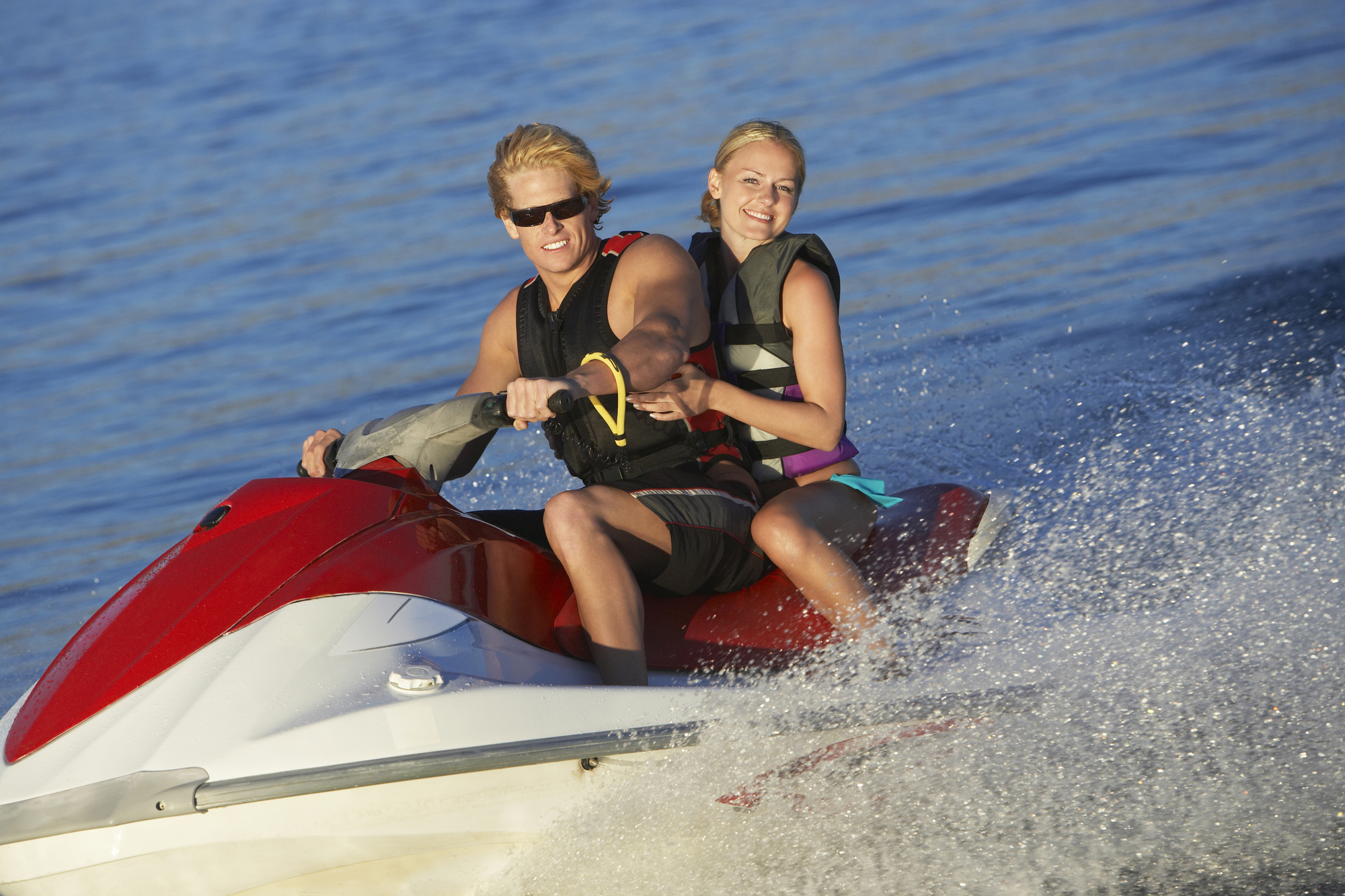 4. Get A Boat Safety Card: If you were born in or after `88, you need a boat safety card. Don't fret – we offer you a course for free here.
5. Get Insurance: Rental insurance costs $50 per day, without it, customers are 100% uninsured. If opting out of rental insurance, a $500 refundable damage deposit is collected 24 hours prior to rental. Insurance is required under the following circumstances: when 2 skis are used in the same party or when self-towing equipment.
6. Time it Right: Delivery and return times are set prior to rental date, late returns are charged a fee. Times are as follows – Half day (4-hour rental): 8am-12pm, 9am-1pm, or 2pm – 6pm | Hourly rentals: when skis are available. Check availability here.
7. Pick Your Lakes: Delivery of our rental boats to Falls Lake is free. Delivery to other lakes (i.e., Kerr Lake, Jordan Lake, and Harris Lake) costs $200.00. Rentals can be self-towed to save the fee; daily insurance is required. Still have questions? Check out our FAQ.
Motor-Boatin LLC is the best place to rent Jet Ski Watercraft in Central North Carolina. Conveniently located in Wake Forest, just off Hwy 50 at Falls Lake and just minutes from Jordan Lake, Harris Lake and Kerr Lake, your exciting day on the water is closer than you think, Contact us today!