It's almost officially summer, and there is no better way to spend the day in the beautiful weather around the Triangle than on the lake on a boat. Everyone seems to agree with this which is why crowded waters are more and more common during this season. There is nothing to be worried about in crowded waters as long as the proper precautions are taken. At Motor Boatin', we believe that safe boating is the best type of boating out there which is why we want to help.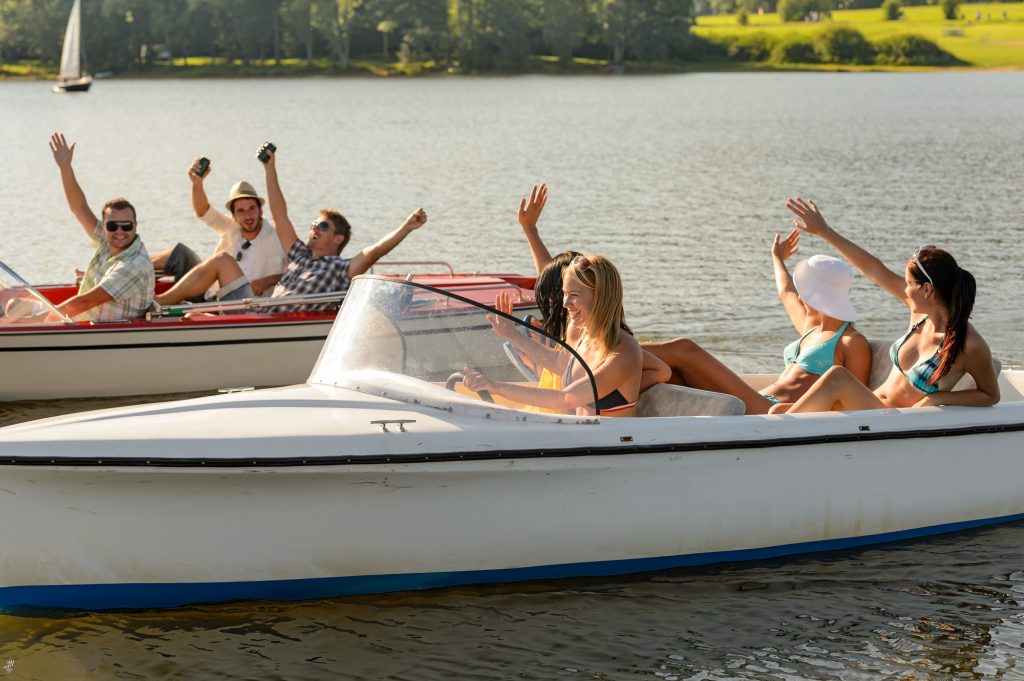 Here are five tips for navigating crowded waters this summer:
Never drink and boat: While boating out with friends might seem like one big party, safety is important, and the person driving the boat should not be consuming alcohol. You wouldn't drink and drive, so do not try drinking and boating either. Having a clear mindset and good visual awareness is crucial when navigating crowded waters for not only your own safety but the safety of others as well.
Keep your speed in mind: When boating in a crowded area, slow and steady wins the race. The slower the speed the more time there is to take in the surroundings and properly navigate the situation. Trying to quickly get through the area can lead to mistakes and rougher water which is bound to cause accidents.
Have a designated skipper: When boating, make sure that there is someone else who knows about the operations of a boat. Having someone to help out can make a stressful crowded situation more manageable and all around safer for all.
Keep distance from crowds: While the crowds can't always be avoided, doing your best to go around them is important. If you see a crowded area in the distance, if possible, go the other direction or anchor up and enjoy the current location you're already at.
Always wear a life vest: You never know what is going to happen and it is always better to be safe than sorry. Having the proper flotation devices can help avoid a bad situation. There is also a law in North Carolina that requires anyone younger than 13 to wear an appropriate life vest when on a recreational vessel.
During the summertime, boating is a great way to enjoy and relax in the wonderful weather but being safe is more important than anything. Taking the proper precautions when boating crowded waters can make all the difference. For any questions contact us here!