When it comes to playing outdoors, the fact of the matter is there isn't a wrong way to enjoy your time in Raleigh, North Carolina! With our all beautiful trails, lakes, and other outdoor enjoyments, you can spend time in any of these places and leave feeling more relaxed. When it comes to your time on the water, many people wonder if a boat or a jet ski rental would be better for their situation. Here at Motor-Boatin LLC, we want to help you narrow down your options, so you can make the most of your time outdoors.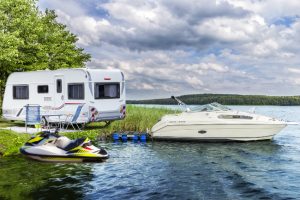 Jet skis can do most things that boats can. They can tow people on tubes or skis, and they can be launched from most docks just as easily if not easier than a boat. Jet skis are a little more agile, since they're smaller, meaning you can go faster and do more adventurous water activities if the thrill-seeker in you is wanting a little water time. Jet skis are great for date nights or small groups, but can also accommodate larger groups of people when you want to have beach time in addition to water time. Jet skis are fuel-efficient and can generally be launched from more areas, even without a dock.
Some advantages of boats over jet skis are usually size related. If you want to take a large group onto the water, a boat will usually be a better choice. A larger boat means that you can tow one or more people on a tube. Additionally, you can spend all your time on the water if you prefer.
When it comes to your time on the water, there is no wrong choice to make. Whether you choose a jet ski or a boat, you're sure to have a good time on the water.