CHECK AVAILABILITY/MAKE RESERVATIONS
Rent one of our boats and get out on the water for a day of fun!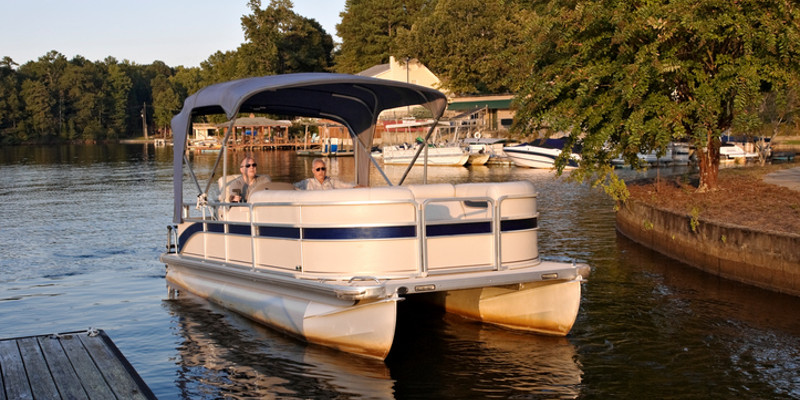 You love the idea of spending time on a boat, but you don't necessarily love the idea of paying for, storing, and maintaining a boat. At Motor-Boatin LLC, we provide the boat without all of the hassle, so you can relax and enjoy the Raleigh, North Carolina area whenever the mood strikes.
Ideal for family gatherings, celebrations, work parties, and nearly any other type of event, our boat rentals let you get out on the water to relax, explore, socialize, and have a good time. We also provide different types of boat rentals for you to choose from, so you get the boat that works best for your needs. For example, if you want to spend a day out on the lake fishing, we offer fishing or pontoon boats for this purpose. Or, if you want to spend time on your favorite waterway zipping around and having fun, one of our pontoon boats with 115hp or deck boats with 150hp rentals may be for you!
While we can deliver your boat straight to you free at Falls Lake or, with the addition of a delivery fee, to local lakes, you can tow the boat to the location of your choice on your own. We recommend reserving one of our boat rentals soon after you make plans, especially for weekends and holidays, to ensure you don't have a problem securing the boat you want.
We make getting out on the water easy, enjoyable, and hassle-free! Reserve one of our boat rentals today.