Safety is the number one priority for all passengers of a boat or any other watercraft and this includes the safety of our furry friends. Pet owners shouldn't have to risk the well-being of their pets in order to enjoy a nice boat ride with them.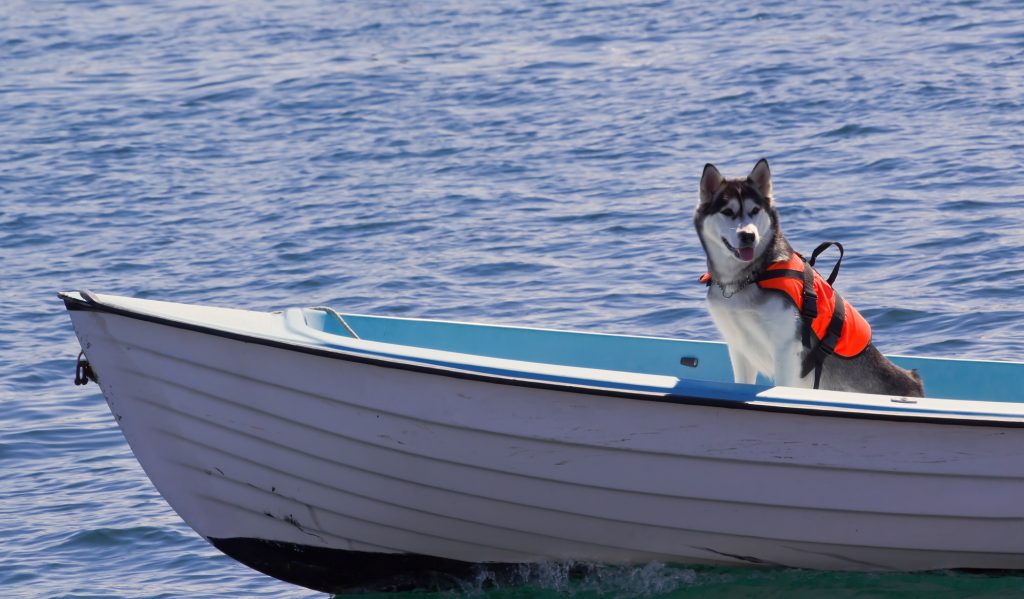 Here are five pet safety tips while boating:
Bring a pet life jacket: Life jackets are essential for humans but also for pets. Even though most dogs can swim, swimming becomes harder in rougher currents or if they are fatigued. Therefore, buying a life jacket that fits securely is important to reduce any potential risks.
Pack lots of water: Water is a necessity for any boat ride but especially for warmer days. Having a bowl and cold water readily available allows for pets to drink throughout the day to stay hydrated.
Plan for bathroom breaks: Planning times throughout the day for bathroom breaks is always a good idea when boating with any kind of animal. Some dogs may prefer to use a potty pad while on board, but others may feel more comfortable using real grass ashore.
Apply sunscreen: Pets need sunscreen too! Many pet owners forget to think about bringing sunscreen for their animals, however, it is very important for their skin. Dogs that are light-colored or have thin fur are at higher risk of becoming sunburned.
Make a canine first aid kit: Much like a human first aid kit, a canine first aid kit is useful if boat passengers come across any dangerous situations with their animals. Some possible items to pack are antibiotics for cuts, gauze, or any other emergency supplies.
Following these tips when planning a day out on the water with your furry friend can lead to many wonderful memories. If you are looking to rent a boat or other types of watercraft in the Triangle area, consider Motor Boatin'. Reserve a spot today or contact us for any questions.