A day on the lake is one of those family activities that can create life-long memories – provided you plan properly! You don't want to have to cut your day short because you forgot to take something important with you. Here are the top things you should have with you for a fun-filled day on the lake:
1. Water – While you will have plenty of water all around, you wouldn't want to drink it. Expect to get thirstier than usual when out in the sun and fresh air. There's nothing wrong with taking your other favorite beverages, but be sure to include lots of water, too.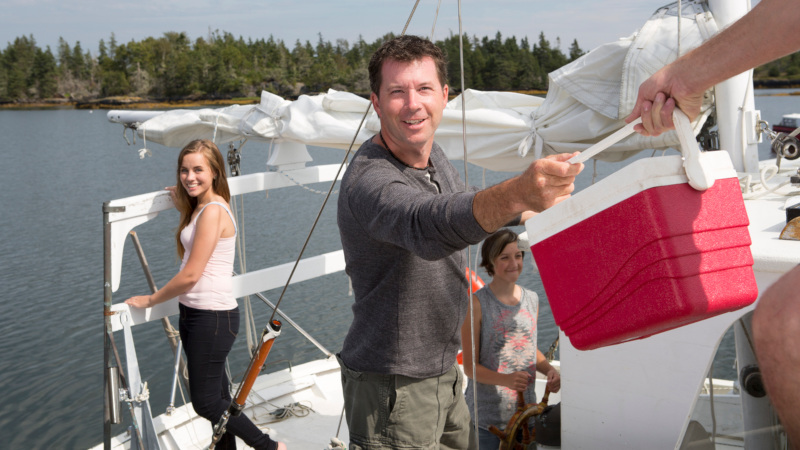 2. Sunscreen – Depending on the type of boat you'll have, shade could be at a premium. If you don't like the chemicals in traditional sunscreen, don't go without, as there are natural options available. Apply before you head out and reapply as needed.
3. Snacks – You will also build up an appetite out on the water, so be sure to take snacks or even prepared meals, such as a loaf of bread and sandwich fixings. Fruit, chips, cookies, and other snacks are always appreciated during any family activities.
4. Sunglasses – The glare on the water is dangerous for your eyes. Be sure you have UV-blocking sunglasses. A great tip here is to get a low-cost pair for on the lake because it doesn't take much for them to end up sleeping with the fishes.
5. Trash Bag – The lake is not a trash can! Take a trash bag with you for empty cans and other waste. You can also use your cooler so you can take empties back home with you.
6. First Aid Kit – It might seem like there aren't many dangers out on the water, but things can happen. Better to be prepared than cut your day of family activities short because someone gets a cut and you can't find any bandages.
7. Disposable Products – Consider paper plates for snacking, paper towels for cleaning up messes, and toilet paper. Remember, use the trash bag, not the lake, when you're done.
If you have been holding back on experiencing family act ivies on the lake due to lacking a boat, check out what we offer at Motor-Boatin LLC. We offer boat rentals that will help you create life-long memories for you and your family. Our online 24-hour portal makes it easy to reserve a boat for use on Falls Lake or can be towed to any lake in the surrounding area. Feel free to call us with any questions you may have.