Here at Motor Boatin LLC, we deliver our motorboats and Jet Skis to a number of nearby lakes, taking away the stress and hassle of you having to tow your own boat. However, some of our renters choose to tow their motorboats to lakes that are further away or to take a boat on a trip with them. If you are thinking about hitching a boat to the back of your truck or SUV, it is important to know how to do it safely.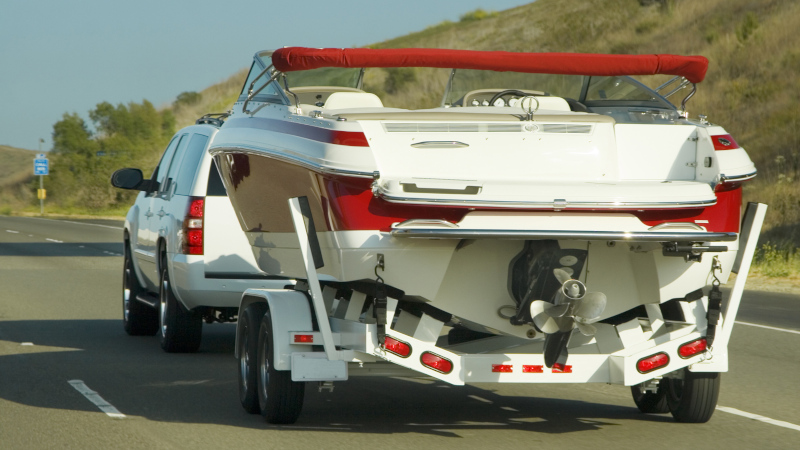 Driving with a trailer attached can be tricky. It takes a new set of skills and some practice to do it safely. You also need the right tow vehicle that can safely and effectively haul one of our motorboats. If you aren't sure if you have the vehicle for the job, we can help you make that determination and recommend the size of boat you should tow.
Before you tow any motorboats on a trailer, here are some things to check:
Ready your tow vehicle: Fill up your gas tank and check your oil, radiator water level, transmission fluid level and tire inflation. Your vehicle has to work much harder when it is towing, so it is important to give it everything it needs.
Weight distribution: The boat must be loaded correctly on the trailer for it to be safe to tow. The center of gravity should be low, and the load needs to be balanced side to side.
Check the trailer lights: Make sure that the turn signal, running and brake lights are all working on the trailer.
Double-check the connection: There are different sizes of trailer balls, so make sure that the ball on your vehicle matches the coupler on the trailer. Make sure everything is fastened and latched. Make sure the safety chains are connected and that the boat is ratcheted down.