Riding on a Jet Ski can be one of the most exhilarating things to do on the water, but it can be dangerous if you don't know what you're doing. The good news is that most Jet Ski accidents can be avoided when you follow a few simple safety guidelines.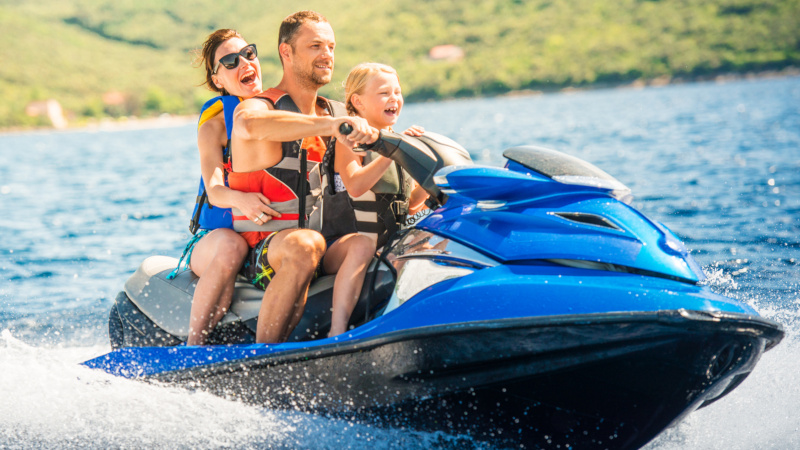 Here are some things to consider before you head out to the lake with your family to Jet Ski:
Everyone should have a life jacket: Regardless of age or swimming ability, everyone is safer with a life jacket if it fits properly. Double check the fit of life jackets intended for children.
Consider wearing a helmet: A helmet specially designed for use on the water provides the best protection if you get ejected from your Jet Ski or if there is flying debris from a boat or some other source while you're on the water. In some states, children are required to wear helmets.
Watch your speed: Make sure you keep proper distance between your Jet Ski and other watercraft in the area. Remember that you need room to stop if it becomes necessary. Use common sense and obey any speed guidelines for the area you are in.
Stay sober: Alcohol reduces your coordination, reaction time and can impair your judgement. Don't drink if you are going to be on a Jet Ski.
Taking proper care of your Jet Skis is another important component to staying safe on the water, but if you rent your Jet Ski from us here at Motor Boatin LLC, you can rest assured that we have taken care of that for you.