Rent one of our pontoon boats for a fun day out on the water!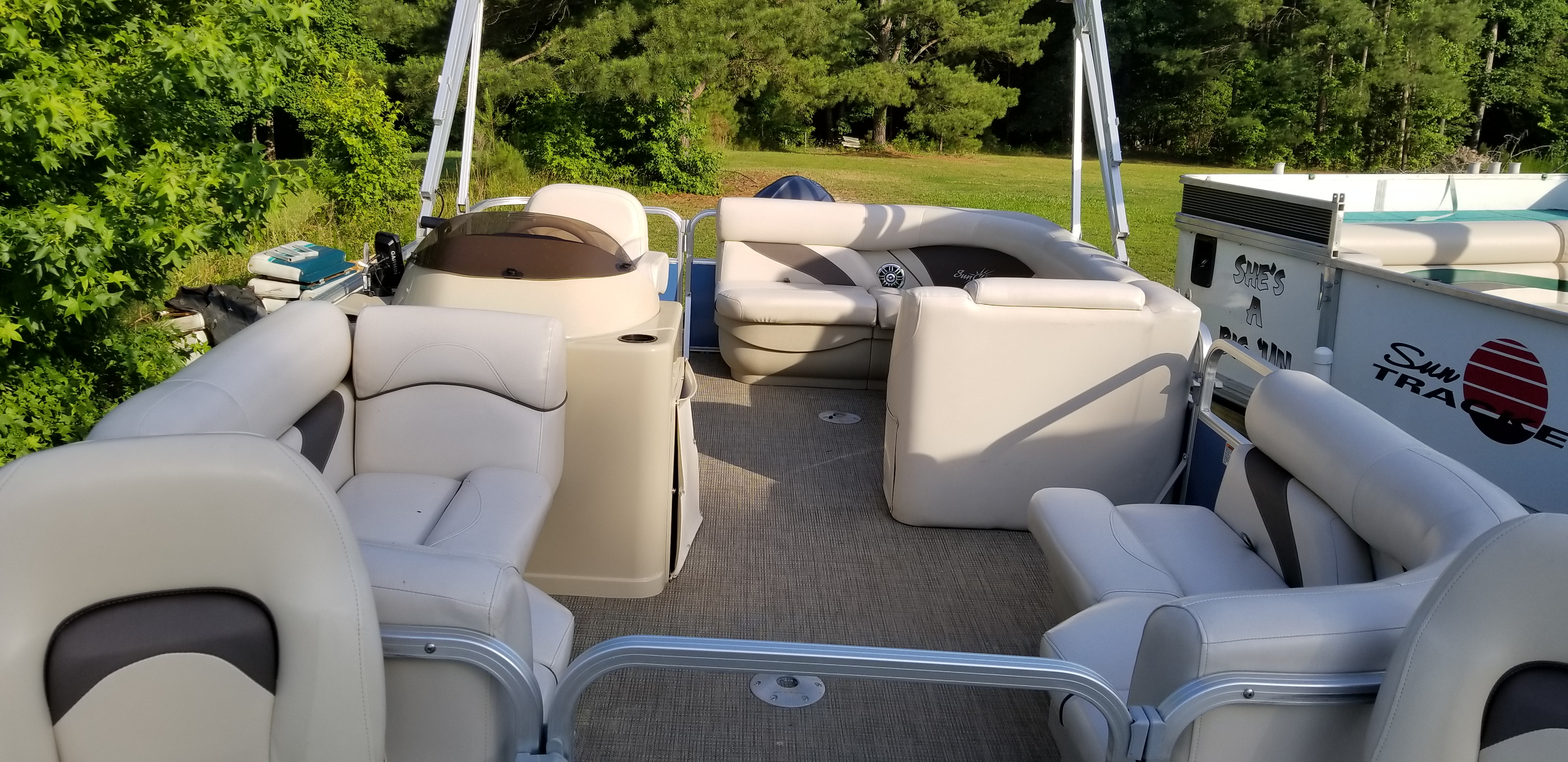 Nothing says fun quite like spending a day on the lake out on a pontoon boat, so if you want to hit the water, we have pontoon boats to rent here at Motor-Boatin LLC.
Pontoon boats are stable on the water and large enough to accomodate larger parties.  They rely on pontoons to stay afloat on the water. Our rental rates for pontoon boats are reasonable, so whether you rent one for yourself or three for a group event, you'll still have plenty of budget leftover for food and fun on the water. We also make renting our pontoon boats quick and easy, so you don't have to delay your plans to get a rental in place. When you rent one of our boats in Raleigh, North Carolina, here's the process:
Visit our website www.Motor-Boatin.com to check our availability, and then make your reservation.
On the day of your reservation, we'll deliver to the Highway 50 Boat Ramp. We can also deliver your boat to another location with additional notice and with an additional fee.
We require the rental fee at the time of making the reservation.
Delivery and return times are pre-determined, and we can work with your schedule for special occasions.
Make the boating season this year one to remember by renting one of our pontoon boats for a day of fun out on the water!