There's nothing like summertime to make you want to be on the water.  While the beach may be a bit too far from the Raleigh area, we're lucky to have tons of lakes nearby for summertime fun. And nothing is better on a lake than taking out a boat. We get that renting a boat isn't something that a lot of people do, so it may seem a little intimidating.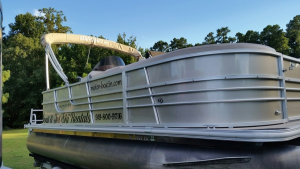 5 tips to help you rent a pontoon boat are:
How many people? Figure out how many people will be on the boat with you. Knowing this number and how much stuff you'll bring (coolers take up a lot of space!) will help you figure out how big a boat you'll need to rent.
What are you going to do? If you're planning on lots of towables and high adventure activities, you'll want a more powerful boat than if you want a day of cruising and swimming.
How long do you want to be out? Decide if you want to be out for a full day or maybe try this boating thing for a few hours.
When and where. Once you know the type of day you want to have and who you want to spend the day with, figure out when and where you want to be. We can set you up on many different lakes in the Raleigh area, so check out the lakes near and far from you.
Go on our site. The final step is to talk to us. Check out our website to book what best works for you.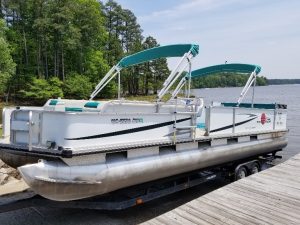 We're always happy to help people determine what boat rent. Nothing gives us more satisfaction than getting people to love the water life.  When you're ready to rent a pontoon boat or any other of our watercraft, check out Motor Boatin' today!