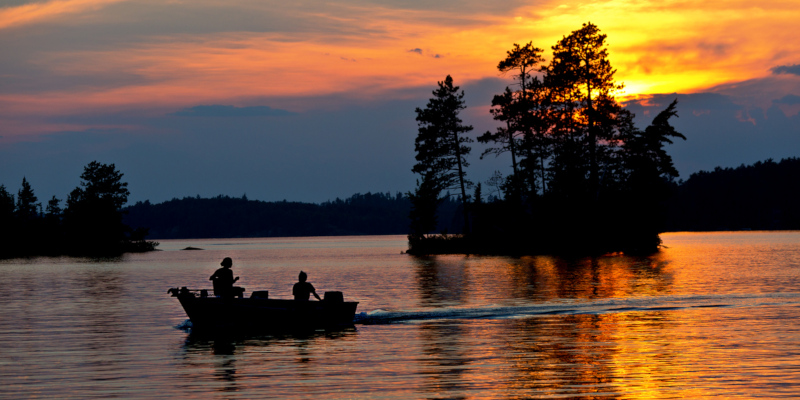 It is officially fall in North Carolina, the temperatures have dropped, the leaves are falling, and school is back in session. However, fall in North Carolina is one of the best times to experience the great outdoors and what better place to spend these autumn weekends than at Falls Lake.
Here are our top three activities to do during the autumn season at Falls Lake:
1. Sunset boat ride: Autumn evenings out on the water are some of the most beautiful. Not only will you experience the wonder of North Carolina's autumn colors reflecting off the water, but oftentimes fall is the least busy time of the year which means peace and tranquility. We recommend taking out one of our Pontoon Boats, a couple of friends, some snacks, and a good playlist.
2. Mid-day fishing trip: What better way to spend the weekend than fishing! Mid-day autumn is the best time to cast the line as water temperatures are typically higher. We recommend taking out our ProCamp boat for the more shallow areas or just fishing along the shoreline.
3. Camping: November is a great time to camp, not only will the campgrounds be less busy, but the temperatures rarely go below 40 degrees. Grab the sleeping bags, a tent and some friends and spend the night under the stars. There's no better way to spend an autumn night than in nature, by a campfire roasting s'mores!
Who says summer is the only time to enjoy a day at the lake? Take advantage of the natural beauty North Carolina has to offer by getting outside this weekend at Falls Lake. Spend the day out fishing, hiking, camping, or just watching the sun sink behind the trees. At Motor Boatin', we offer a variety of rental boat options for you to enjoy. Contact us today to reserve your weekend fun.